DIY Conservatories
When it comes to Self Build Conservatories we pride ourselves on giving you the customer the Self Build Conservatory that you have been searching for.
A self-build conservatory must be easy to put together whilst at the same time maintaining the beauty of hardwood conservatories. We have over 70 years experience in the Bespoke Joinery and conservatory industry so you can be confident we know what the ideal DIY conservatories are.
The below self-build conservatory's size is 3m wide x 2.250 deep with the eaves height of 2.1 meters. The self-build conservatory was fully primed in Sikkens white Micro-porous multi-coat system, ready to top coat prior to assembly. The price is very competitive and includes a fitting kit, guttering and fall pipe and 24mm toughened double glazing.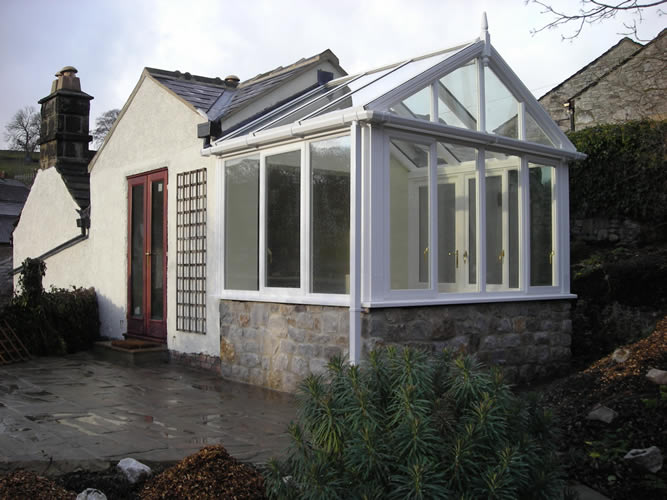 These DIY conservatories are manufactured in Premium grade redwood with hardwood sills, opening windows and fluted corner posts.
We also do self-build conservatories and DIY conservatories in UPVC which brings the price down further. This range of conservatories is built around 750mm wide modules and therefore any self-build conservatories can be any width or depth based multiples of these sizes.