Listed Home Case Study
Jonathans Thatch
This is a grade 2 listed cottage in a village near Basingstoke and is timber-framed with brick in fill dating from the 1750's.
It had single glazing and the internal fabric of the building was suffering from leaks and condensation which was damaging the timber frame and internal linings.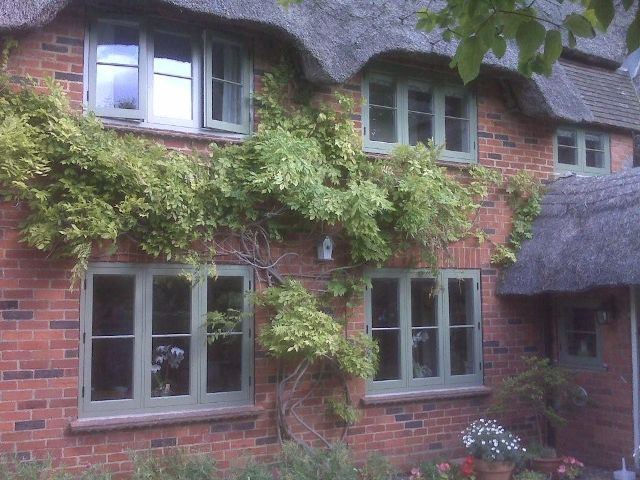 The owner of the property in association with ourselves and based on previous conversions we had done, made a successful case for the installation of double glazing with the Local Authority and the results can be seen in the attached images.
The frames are traditional flush but with modern internal draft stripping and wrought iron casement furniture, hung on black butt hinges. Double Glazing has a u value of 1.8.
The Local Planning Officer and The Historical Officer have now both visited the site and the job has gained full acceptance and the comments from both Officers was that the work had been done sympathetically and to a very high standard and both were very satisfied with the final result.
The customer is delighted with his new windows and doors and the draught free environment and the added bonus of much improve sound reduction is very welcome.