Case Study 1: Hardwood Conservatory And A Hardwood Porch
A Bespoke Conservatory, Windows and Porch Service
The following case study is an example of a hardwood conservatory, hardwood windows, porch and solid oak door that we designed and installed for a family in Sheffield. The project was a joy to work on with the customer giving us plenty of scope for design which resulted in a large house extended with a beautiful hardwood conservatory and porch.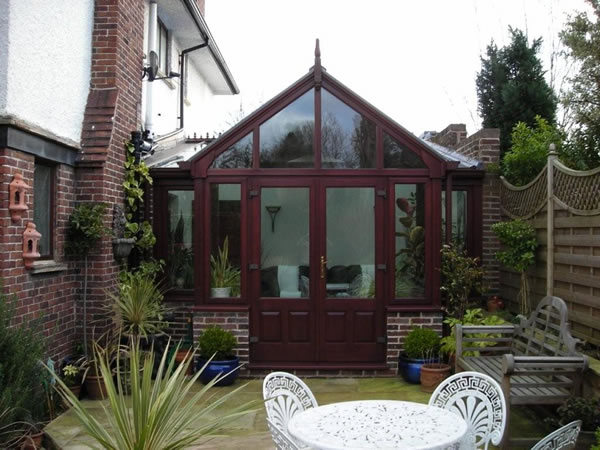 The interior of the conservatory and house
It's not just the outside of the house that needs to look perfect and with elegant hardwood doors and Velux roofs you can have the dream home inside and out. It's the finishing touches that make any home and as can be seen below the hardwood conservatory is truly magnificent from the inside too.
The beams of hardwood and the Pilkington k glass are spaced out evenly to allow plenty of light through to give this room a spacious look.

A lot of careful conservatory planning and structural work has to be put in to create this effect but the owner is extremely happy which makes it all worthwhile! The Velux roof was also added to give the adjoining room the same amount of light.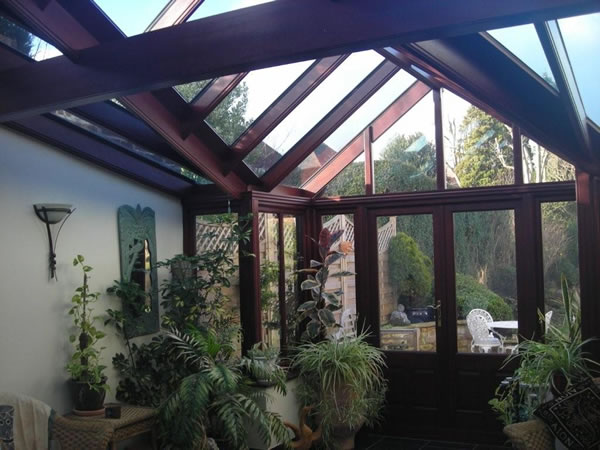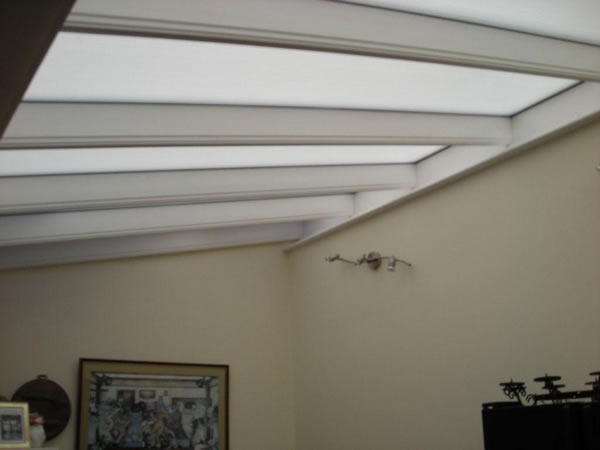 Other angles of the hardwood conservatory and hardwood porch
To fully appreciate the natural beauty of hardwood conservatories and hardwood porches you really need to be close enough to see the grain although clicking on the below images will give you a closer look. The color combination of the hardwood and the red brick could not possibly be better and if you have a home similar to this a hardwood conservatory could not fail to impress.
Contact us for more information or a FREE Quote
If you would like any further information about our Hardwood Conservatories, Windows or even hardwood porches and doors please complete the short form below and we will be in touch as soon as possible;